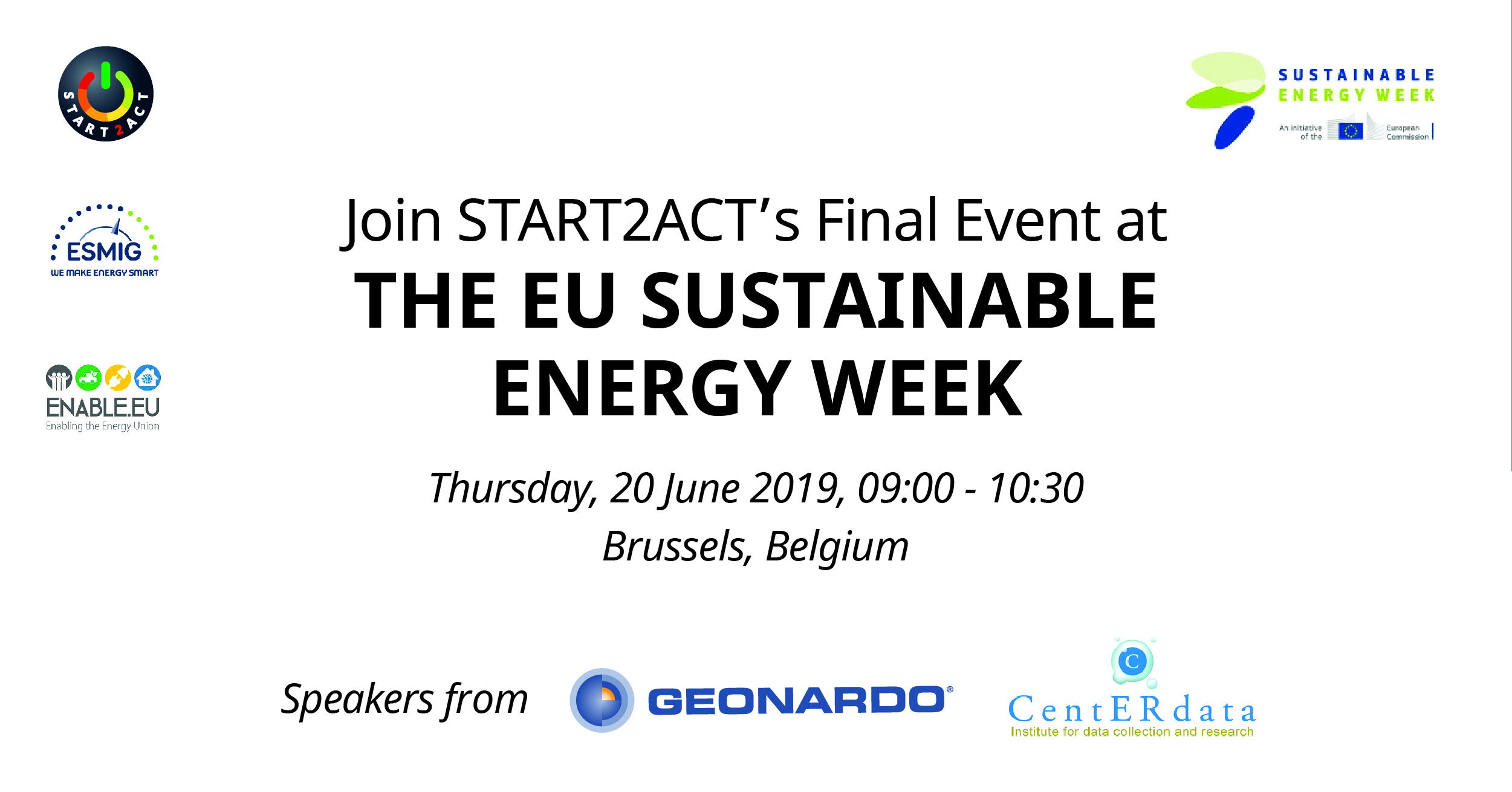 Our session, organized together with ESMIG and ENABLE.EU under the title What makes consumers tick? Best practices and tools, is meant to shed new light on consumer motivations, engagement and learning patterns and challenge existing thinking by providing real examples that can help decision-makers in their mission towards reaching ambitious energy efficiency targets.
The session delivered by START2ACT partners will consist of two parts:
Learning – best practices and tools. In the frame of this, the COO of Geonardo, Ömer Ceylan, will present our project and its findings.
Panel discussion, involving, among others, our S2A expert on consumer behaviour, Roxane van Giesen from CentERdata.
Such a discussion between different stakeholders will help elaborate on the best practices and tools presented and will aim to ground them in the market realities.
The Policy Conference at EUSEW is the biggest European conference dedicated to renewables and efficient energy use in Europe. Sessions organised by the European Commission and energy stakeholders focus on sustainable energy issues, debate new policy developments, best practices and sustainable energy ideas. The event is an opportunity to meet stakeholders promoting energy efficiency and renewable energies, learn about successful policies and inspire innovation to meet the EU's energy and climate goals.
If you would like to know how our START2ACT project supported young SMEs and startups with mentoring and training activities to save energy and cut costs at their workplace in nine European countries, then join our session on Thursday, 20 June 2019, 09:00 - 10:30 in Brussels - agenda. Registration is open here.
Follow our social media channels to get the latest information!